Fire Department
On a February night in 2006 the oldest building of the Village of Hope caught fire. Originally, the building was a heated shelter, and in the first years of the Village of Hope it was used as a kitchen, classroom, men's living room and a dining hall combined. Later it was renovated into a small house – the staff's dwelling house. The fire brigade arrived from Keila very fast, but we still failed to save the shelter.
The fire made us think about how we could stand against possible fire hazard in the Village of Hope on our own. All the more so, as all our buildings are made of wood, and there is an operating sawmill on the premises.

Initially, we were going to acquire an old Soviet-time fire engine or a tank truck which could be used for putting out fire in the Village of Hope. At some point we may have mentioned about our plan to our good friends in New Free Church Congregation in Hillerstorp, Sweden. Nobody could ever have thought that our Swedish friends, who render all kind of help anyway, would take up action again!
During a visit to Sweden at the end of 2008, Rev Märt Vähi and Viljam Borissenko were shown an excellent fire engine that our friends had found keeping the plans of the Village of Hope in mind. They raised the money and bought it for us.
On 10 May 2009 our Swedish partners Hoakan Thulin, chief of fire department Tomas Svensson and Ingemar Lilje brought us a fire engine Volvo F615, which takes in five tons of water and had done merely 24,000 kilometres. It was Hillerstorp's New Free Church Congregation's present to the Village of Hope. The whole Kernu Rural Municipality celebrated the event, and Mr Enn Karu, Mayor of Rural Municipality awarded the Swedes with a Commendation Letter of Gratitude.
Having an excellent fire engine like that and being full of drive, it would have been too selfish to think only of the Village of Hope' safety. Finally, we had a good chance to contribute to the neighbourhood's security. In July 2009, in order to legalize our activity, we established the NGO The Village of Hope Fire Department with three active men from Kernu Rural Municipality among the crew.
In September 2009 we built a fire department depot, so that the fire engine would not have to stay in the snow. The crew did the necessary training and, supported by the rural municipality, acquired some new equipment. We formed a support crew of Kibuna, and since 2010 they have been on duty at least 60 hours a week under the fire brigade of Keila. At least once a month the members of the crew do practical training to improve their skills and gain new knowledge.
In 10 months in 2011 -from January to October- the Village of Hope Fire Department were on active duty for 1682 hours and made 10 rescue responses. In order to raise their duty capability, we have improved our rescue equipment and one man has obtained C-category driving license. In summer the representatives of the crew participated in a get-together of volunteer fire departments in South Estonia. The crew have also taken part in other joint training sessions and seminars. Three of the current firefighters have done further training, and three new volunteer firefighters have joined the crew.
Since the summer of 2012 Village of Hope Rescue Service has been on call 24 hours, 5 days a week and in guard duty over 4200 hours. During that time we have had 12 callouts. We have accrued new rescue equipment, one person has taken a course to get C-cat driving license, and we have taken part in professional trainings for rescue workers and recruited a voluntary rescuer. We have received support from Vasalemma and Kernu Town Councils to buy a heat pump, which has made our heat costs much lower. Our rescuers have been to schools and recreational activities to show our rescue equipment and rescue skills.
In 2013, the rescue crew of the Village of Hope was on duty, i.e in the state of operative readiness for 65% of the total time. During that time the team made 25 rescue responses to be of assistance in the neighbourhood. We have acquired some addition to our rescue machinery: a filling pump for the fire engine, means of communication, and some other necessary things. In the summer of 2013, practically the whole staff and the family members of the crew took part in the get-together of volunteer rescue service units. We have run further training courses for rescuers, and we have recruited three volunteers.
In 2014, the Village of Hope Fire Department was on standby 90% of the time, that is, in operational disaster preparedness. During this time there have been 31 challenges. We upgraded our rescue equipment, purchased a floating pump and various extinguishing equipment. Representatives of the Society attended a gathering of voluntary rescue societies in the summer. Further training for rescuers has been carried out.
In 2015, the Village of Hope Fire Department has been on standby 94%, meaning operational readiness.
Several new rescuers and prevention workers have joined the Village of Hope Fire Department, and we also participated in the Voluntary Rescue Forum in the summer. Rescuers attended several schools and leisure events (Vasalemma and Ruila schools) to introduce rescue techniques and primary rescue skills as part of prevention work, as well as 25 home visits. Rescue equipment has been upgraded, a new car navigation system has been purchased, a hose drying system has been improved, and a locking system on the depot door has been installed. In addition, we have bought eight new helmets for rescuers. The car has the required maintenance and inspection work done on time.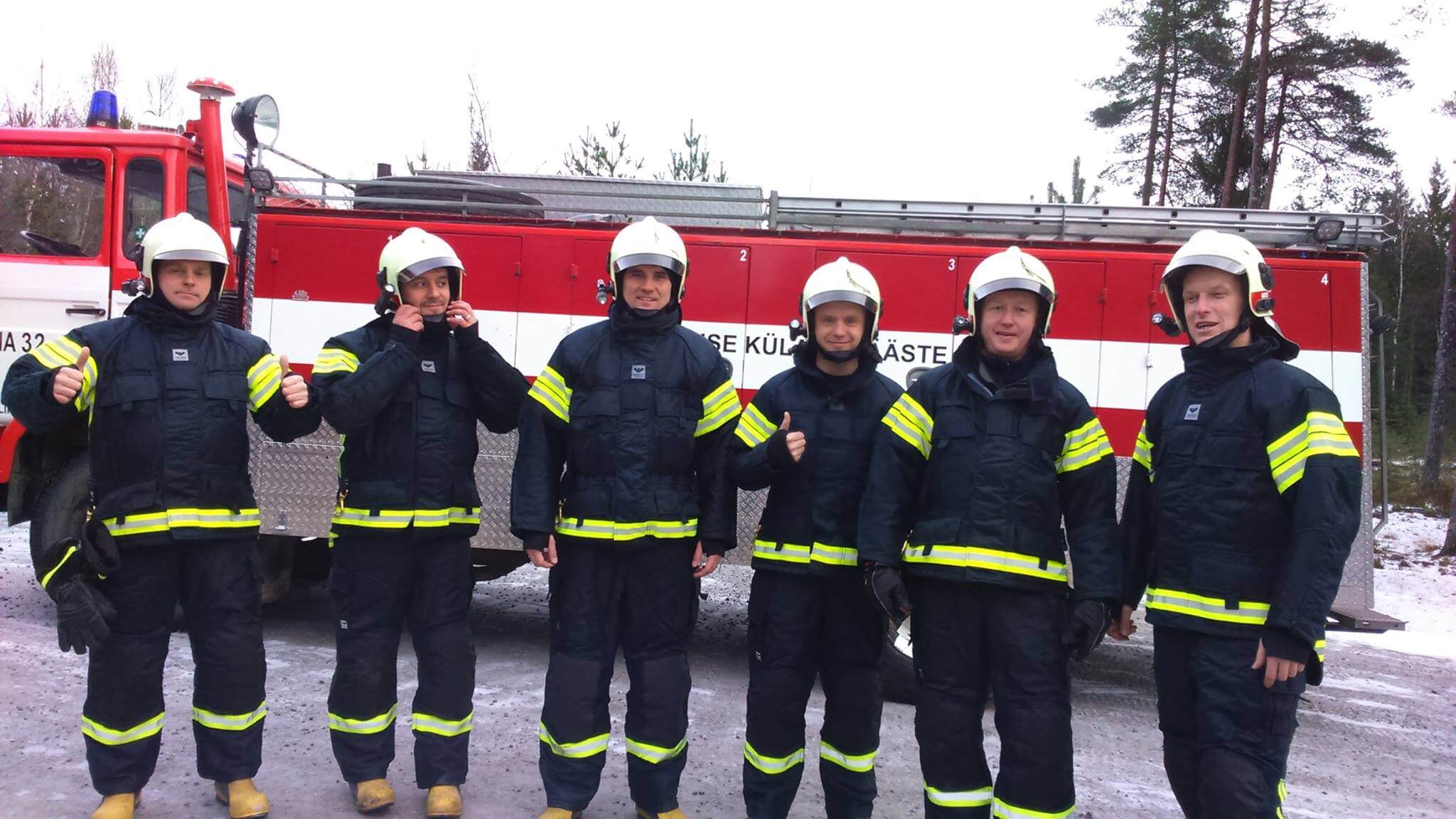 In 2016, the rescue vehicle has undergone an overhaul of bodywork and a lot of emphasis has been placed on the purchase of first aid supplies. Two members underwent training for team leader and first aid. With the support of the Leader project, we have purchased 14 sets of new rescue clothes. Several new rescuers have joined the Village of Hope Fire Department. We have made 81 home visits and participated in several prevention activities. We received the Best VPK Award of 2016.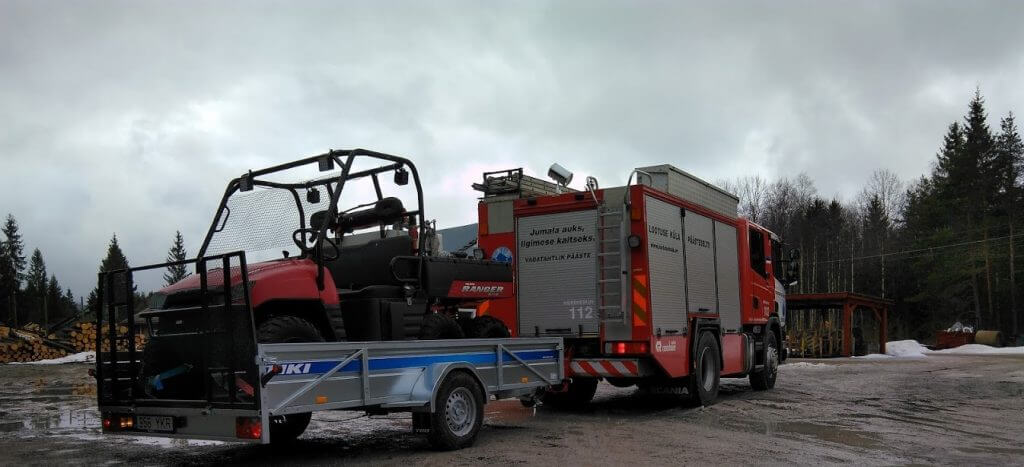 In 2017, we purchased for the Village of Hope Fire Department, UTV, which is a great help in getting to difficult places. Five members underwent emergency response training and second level refresher training. We have made 102 home visits and participated in many prevention activities.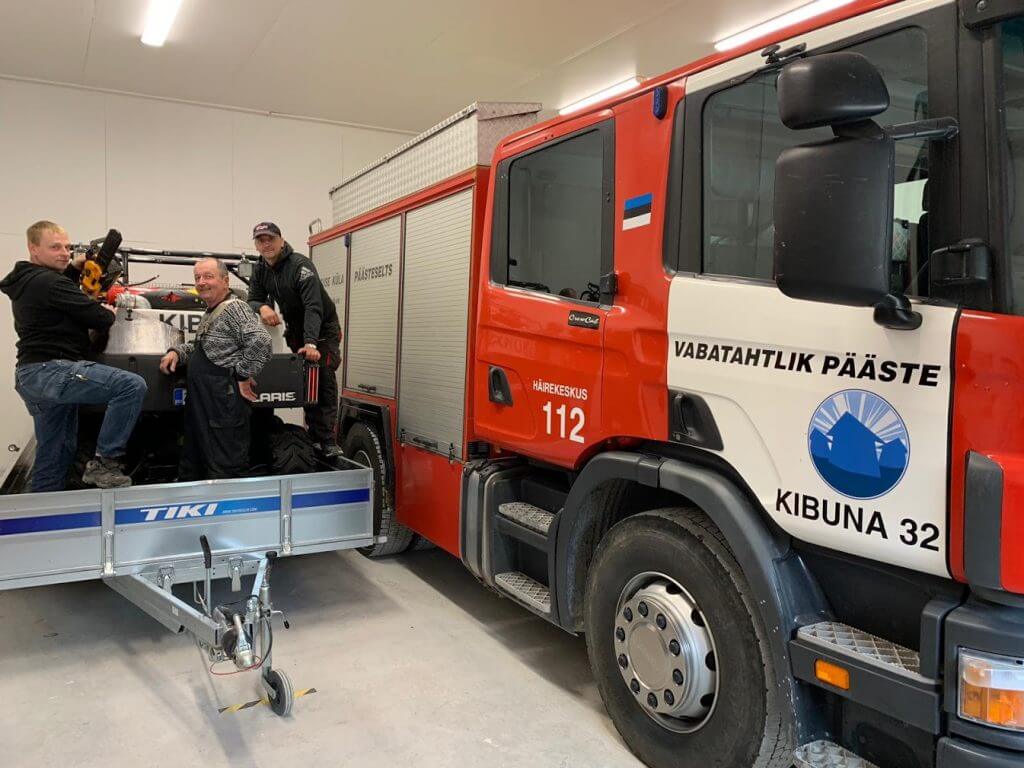 In 2018, a new main car, Scania (Kärmas Katariina), was sold to the Village of Hope Fire Department by the Rescue Board. A trailer carrying him was acquired for UTV. Also, the command space for the new rescue vehicle was completed. The team building was completely renovated. The same year the commander-in-chief also changed, with Erko Subi as the new commander. We've done 81 home visits and a lot of different prevention work.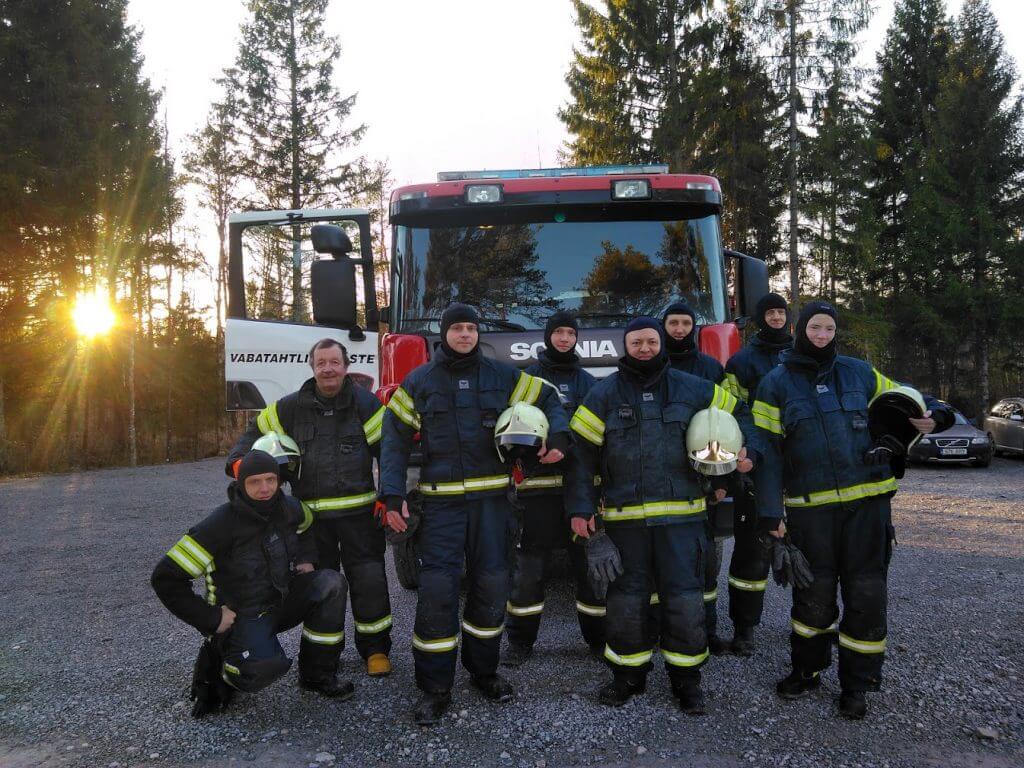 In 2019, we improved the outdoor lighting and began construction with a commando office and lounge. We upgraded our new base car with hydraulic tools and many other auxiliary equipment needed at the rescue event. We went through various trainings and in our Fire Department was joined with new rescuers, including the first female member. A new logo was also completed. Thanks to the local government project, the company purchased 15 pairs of new work boots. We were instrumental in broadcasting "The Time of the Angels" where we financially and morally supported the family who lost their home in the fire. We participated in elite team competitions. We have made 81 home visits and participated in prevention work.